Martin is an experienced developer with a passion for React and C++. Since the age of twelve, he's been constantly improving his coding&programming knowledge. He loves playing the guitar, reading books and wandering in the mountains.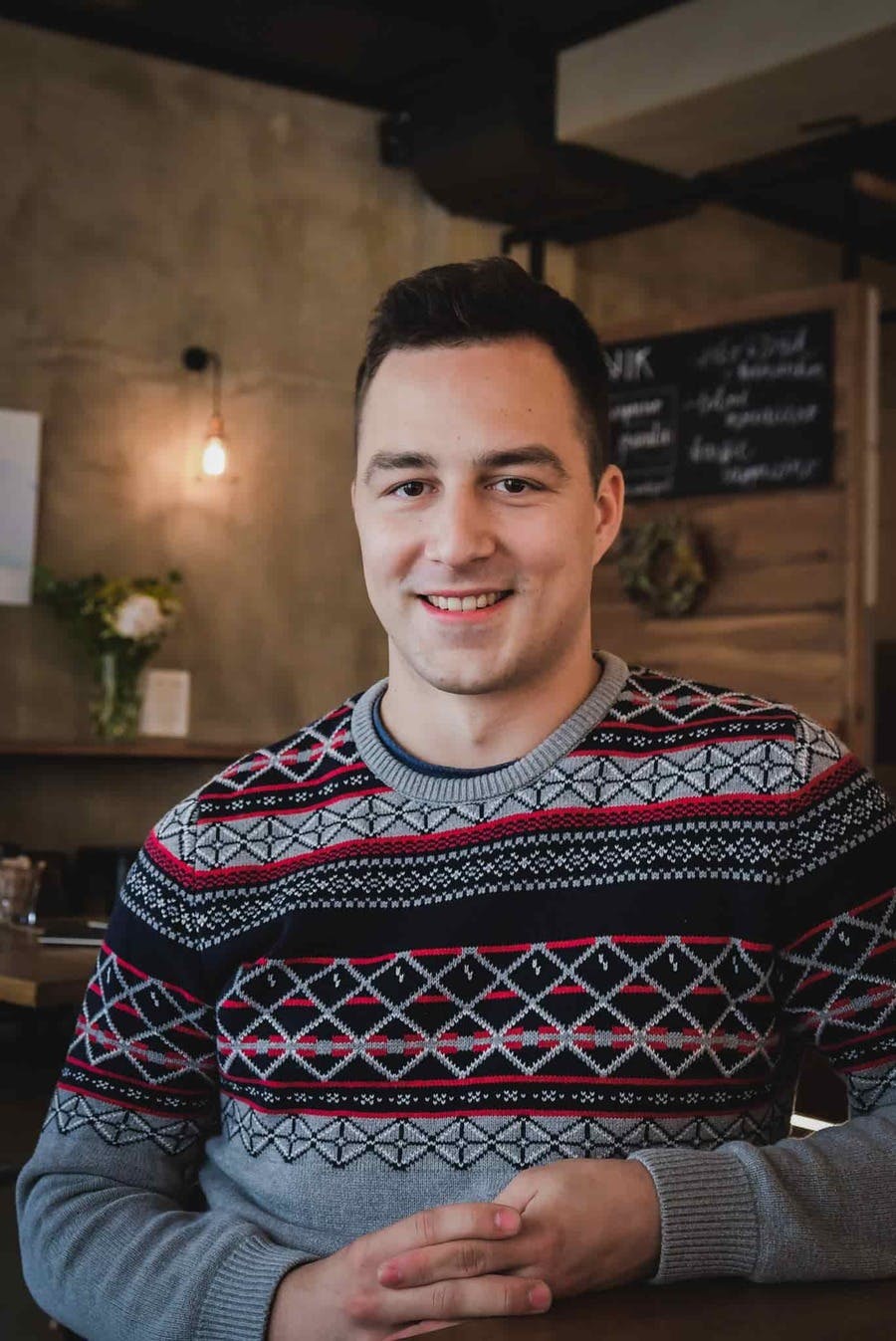 Speak to Martin about
React and C++

the platform for selling tickets he developed with friends

how long it takes him to climb the Lysá Hora (hint: less than an hour!)
Work experience
Martin's first coding attempts date back to the age of twelve when he started
learning coding from books
. Since then, he's immensely broadened his technical expertise. Before joining Webscope, he developed a platform for selling tickets (
chcivstupenky.cz
) with a couple of friends.  
Similarly to his Webscope colleagues, Martin studies at the
Technical University of Brno
with the major in
Computer Networks
. To gain some experience from abroad, Martin plans to go on the Erasmus exchange program, probably to Finland. He knows that broadening his technical knowledge is crucial and therefore attends multiple online courses on
Udemy
.
Martin has played the
guitar since the age of six
and still retains a great passion for this hobby. He also enjoys reading the books and his favourite are, e.g. I Served the King of England, or Laughable Loves. To get some fresh air, Martin sometimes goes jogging or wandering in the mountains. 
Speak to Martin about
React and C++

the platform for selling tickets he developed with friends

how long it takes him to climb the Lysá Hora (hint: less than an hour!)